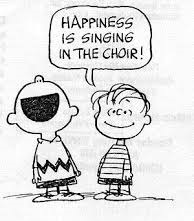 The Arlington-Belmont Chamber Chorus, established in 1975, has been conducted since 1994 by Barry Singer, Chorale and Chamber Chorus Conductor and Music Director, and is made up of about twenty singers auditioned from within the Chorale. Its repertoire presents audiences with smaller scale and often more challenging or little known works than those performed by the Chorale.  The Chamber Chorus's accompanist is Amy Lee.
While continuing full participation in the Chorale, Chamber Chorus members rehearse every two weeks in the homes of members, present December and May concerts annually, and are part of a joint concert with the Chorale each March.
A special tradition of the Arlington-Belmont Chamber Chorus is its annual commissioning and premiere and reprise performances of a new choral work by a local, national, or international composer. This practice was initiated by John Bavicchi, the Chamber Chorus's founder, first conductor, and until his death in 2012, Music Director Emeritus of the Philharmonic Society of Arlington, and continues unabated under the Chamber Chorus's second conductor, Barry Singer.
In 1998, the Philharmonic Society of Arlington established the John Bavicchi Fund to support this highly meaningful and valuable enterprise in support of vigorous, ongoing growth in new music. For a full list of the composers and titles commissioned by the PSA for the Chamber Chorus since 1976, click here. To see what the Chamber Chorus will be performing this year, please refer to the concert schedule.